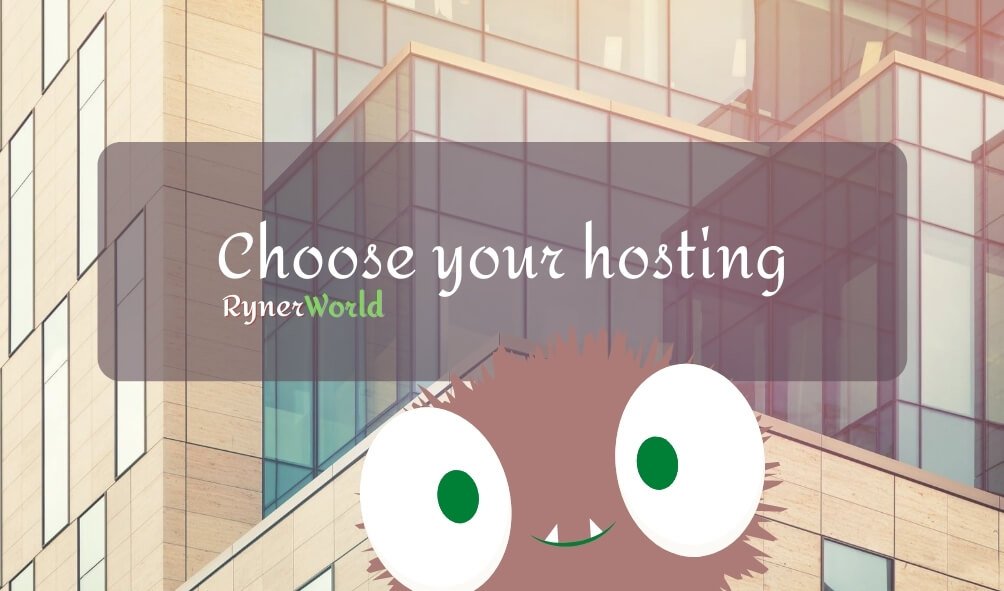 Now is the best time to put yourself or your business online. Social media is one of the ways to engage with your clients but wouldn't it be great to show them your personal space online? It's like showing your own store to people virtually. Don't get me wrong, social media is indeed a great platform, but for a business and for a freelancer, or for someone out there, a personalized website is the way to go.
Now, businesses are starting to migrate online, especially with what ever is going on in this world. And one of the most important thing to consider is the hosting provider you will be trusting your website.
Definitions
Domain: It's the link that you usually search online. One of my site is called awc-ph.com, the abbreviation of A Ryner-kun Web Creatives Philippines. It's a very long name so I chose to use its abbreviation to make it easier to type when searching. Choose yours carefully. If you haven't decided on a domain yet, take your time lol. But I do recommend going here https://www.hostinger.com/domain-checker and check if your domain is already taken.
Hosting Provider: A hosting provider is a company who can host or can make your website visible at the web. They serve as your storage online, well you store your files with them. Your search ranking can also be an add-on depending on what provider you choose. Choose wisely!
Hosting
I keep saying to look for a hosting provider, but hosting your own is also a possibility. The probable downsides in creating your own are; your ranking, your down times, your servers, your resources, etc. You definitely can build your own, but you also have to consider what you can do at the moment.
It comes without saying that you should look for a trusted provider, here as some tips when choosing:
They should have technical support. There are a lot of providers out there and yes, they have their own customer support. The problem is, some customer support have no technical knowledge on their services. They probably WILL answer your question but after they asked their superior or someone who knows to solve the problem. This might, and will, take them a lot of time to answer your question. What if you don't want to risk losing that much time? So yes, consider that,
Friendly customer support. I keep going on with support and stuff but they play really important roles. Choose a provider with friendly support. People, you don't want to be fighting over some minor issue. And believe me, I personally experienced this.
Dashboard. You should research and investigate how they display their dashboards or how they display their management tools. Some are using the old CPANEL and some uses their own. This will determine whether you want to be looking for a tool for hours or not. If you can't find what you're looking for, their support will come in handy.
Uptime/Downtime. Get to know their uptime or downtime. For more information about this, read here: How to Monitor Your Website Performance for Uptime/Downtime. The higher the uptime the better. Choose wisely.
Security. The most important factor.
Recommendation
I have my personal favorite, and I would recommend Hostinger. I've been using this since January 2019 and I never had a problem, their support is very very good. Their new UI is beautiful and easy to navigate. Their uptime beats most of its competitors. They offer multiple plans from a shared web hosting to cloud hosting to VPS hosting! They have lot's to offer.
By the way, if you're from the Philippines, you can go here. The currency is changed from Dollar to Peso.
Some list
Here is a list that some people do use for their businesses:
There are more choices out there so you have lots of choices, make sure that you research more about them before you register your website with them. Some have good offers, but some have better. CHOOSE WISELY!
Good luck!
Choose what makes you happy, choose what you think is a good investment.
That's all for this post. hihi nauma ak kabsat nga agpanunot. hahaha. If you find this article informative and interesting, please share it with your fwends. hihi
Also, if you have any suggestions or comments regarding this article or if you have any topics you'd like to ask, comment it down below. Let's be friends! haha
#hostinger #awc #workathome #staysafe #business
---
Some additional
This is totally not related to this article, but if you are looking for a workspace or a place to work in your area, you can check on Flydesk. They are partnered with multiple workspaces and they can help you look for one.